View PTA 2022-2023 Calendar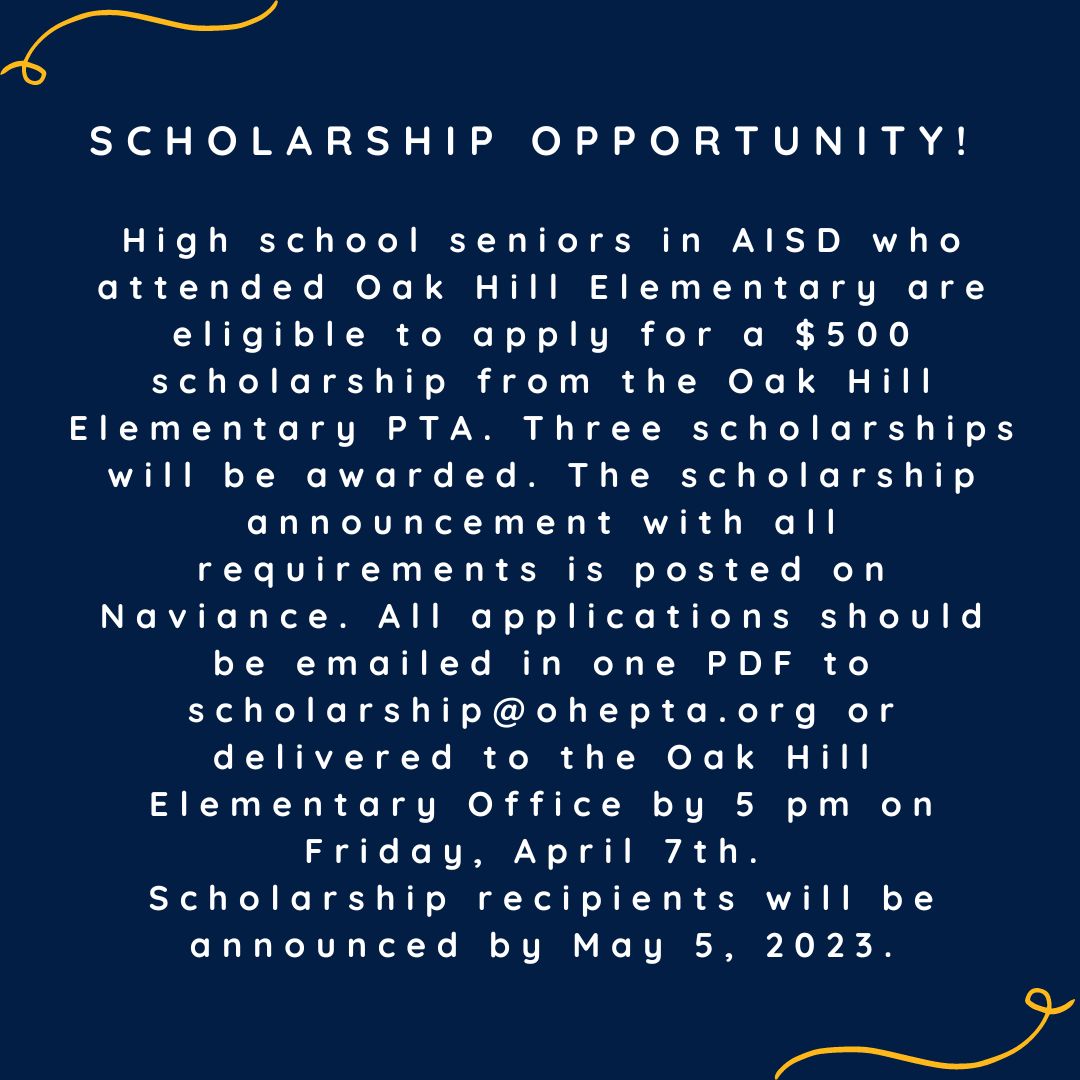 Apr 7th, 5pm — Scholarship opportunity for alumni!
View PTA 2022-2023 Calendar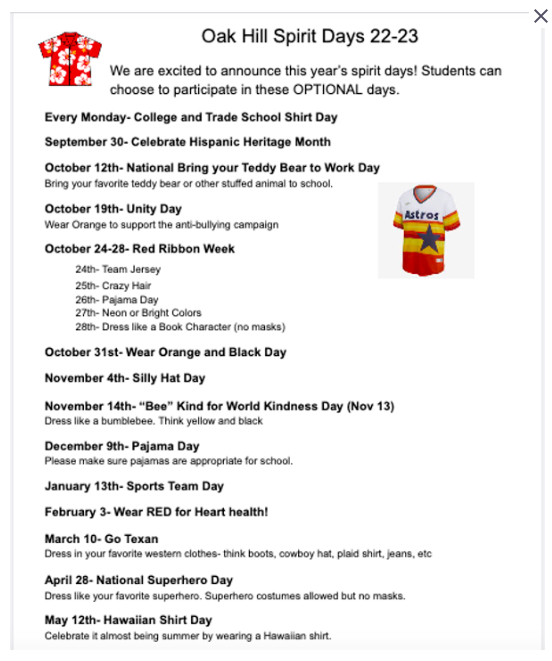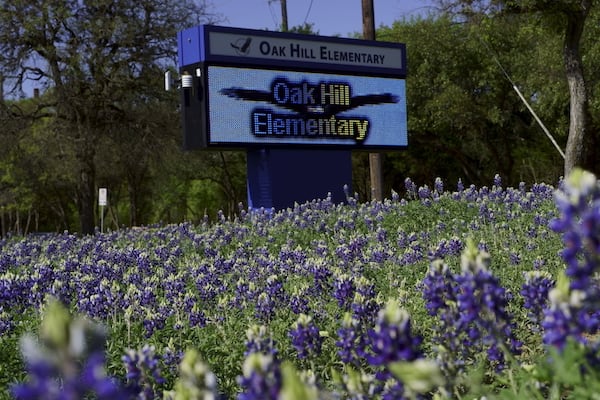 Welcome back!
August 11, 11:30-1pm – Meet the teacher, join the PTA, pick up your pre-ordered gear, and donate to the No Hassle Fundraiser!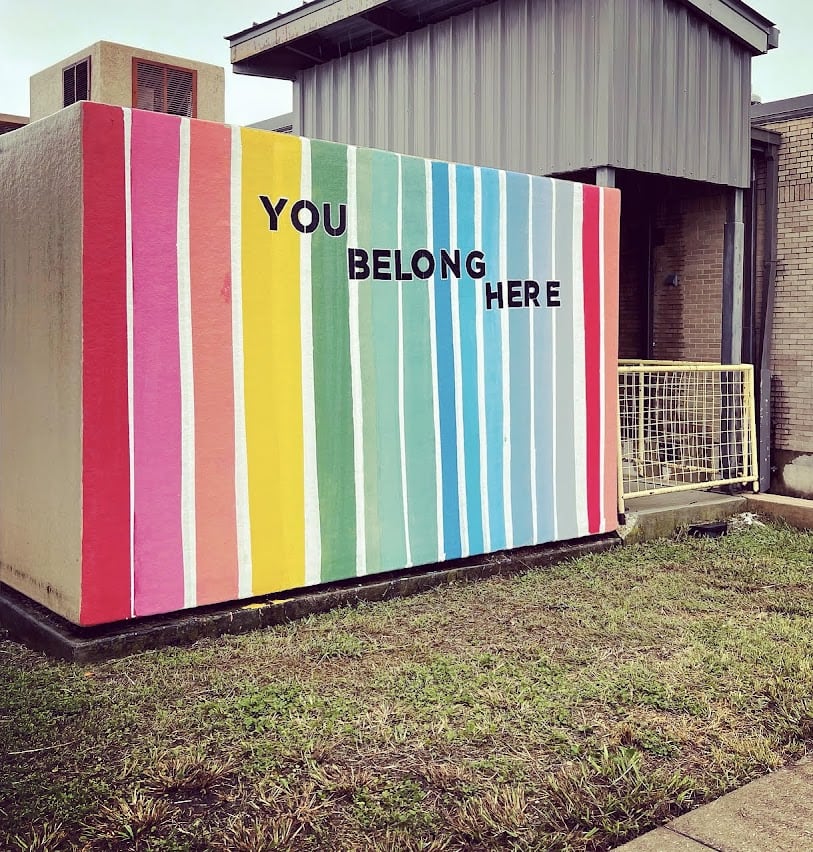 Early Learning Day (Pre-K/Kinder Round-Up)
April 6 – Calling all incoming kindergarteners/preK kiddos and their families! Join us at Oak Hill Elementary School for Kindergarten/PreK Orientation on April 6th from 8:15-10:15 a.m. As part of AISD's Early Learning Day, Oak Hill Elementary invites you to attend kindergarten/preK orientation. Activities will include school tours, registration information, a panel of kindergarten teachers to answer all your questions, and fun activities for incoming kindergarteners/preK kids. There will also be a second opportunity for school tours on April 6th from 4:00-5:00 p.m. More info can be found online at oakhillelementary.org or by emailing newparents@ohepta.org.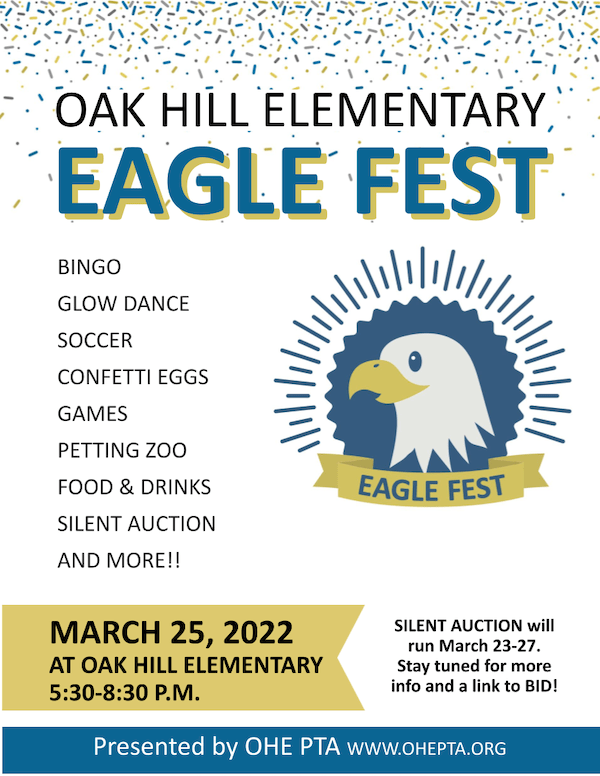 Spring Carnival
March 25, 2022 – Come one, come all! Our signature carnival is sure to please the whole family.