The OHE PTA is proud to be a 2020-2022 National PTA School of Excellence!

What is the OHE PTA?
The Oak Hill Elementary Parent Teacher Association (OHE PTA) is a partnership between Oak Hills parents and school faculty.
Who is the OHE PTA?
The OHE PTA is you, me, the children, the teachers, the staff and the community at large. Together we can make a difference.
What our PTA does
We enrich students' lives and build a sense of community for all OHE Eagles. We also provide financial support to OHE through many avenues.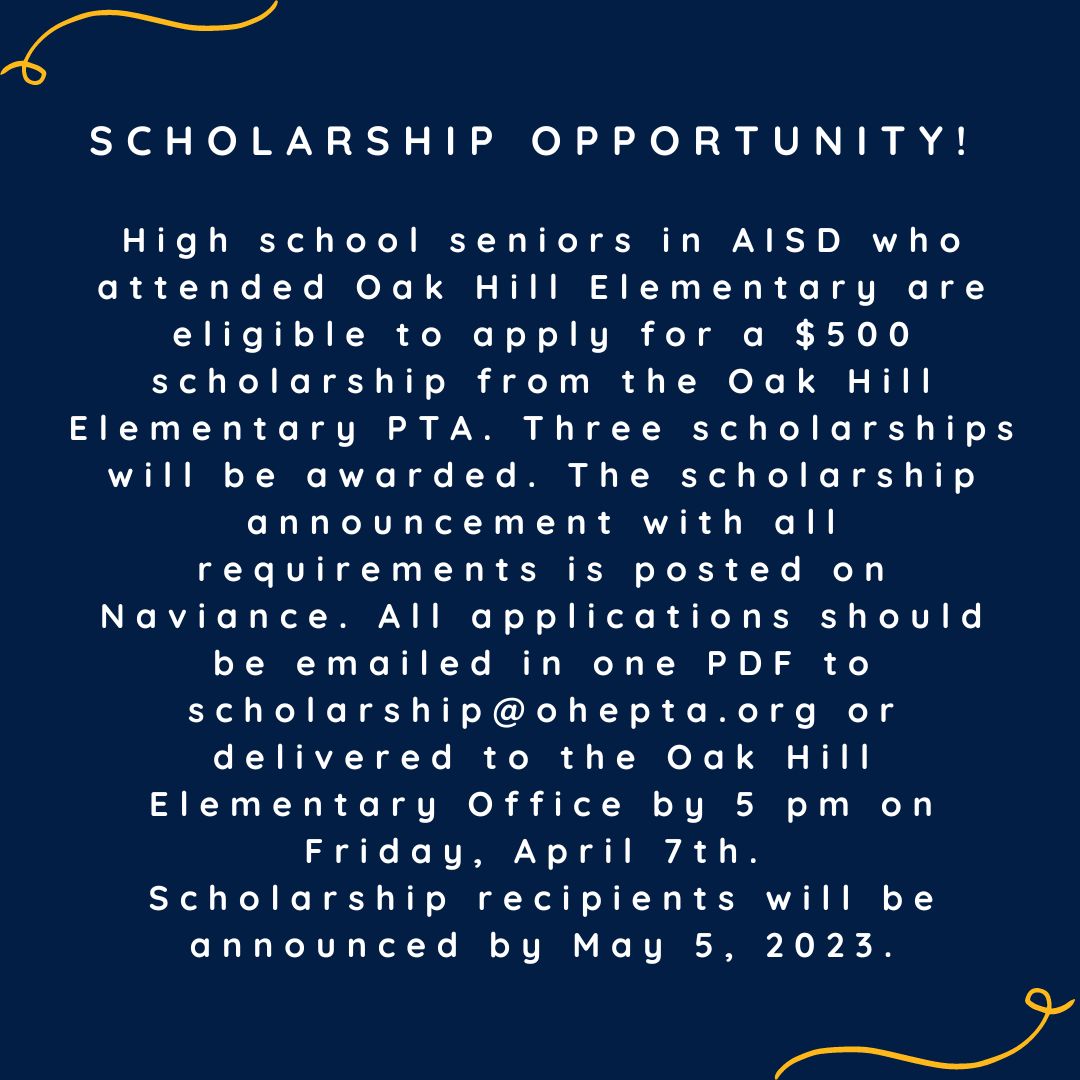 Apr 7th, 5pm — Scholarship opportunity for alumni!